YouTube's incognito mode lets you watch videos without the implications
2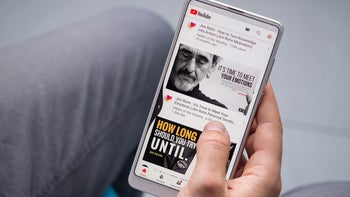 When it comes to YouTube, people want incognito mode not so much for the content of video they are watching, but for what it leads to. Watching a single video that differs from your usual content consumption can lead to unwanted suggestions and disturb your carefully curated home page.
Now, after a few months of beta testing, Google is finally adding the familiar "Incognito mode" to its Android YouTube app. To activate it, click on your profile picture while in the YouTube app and select "Turn on Incognito". You'll notice that the picture is now the well-known incognito icon from Chrome and additionally, there is a line at the bottom of your screen reminding you that you are using it.
When activated, anything related to your account, such as Subscriptions, Likes and Favorites, will disappear until turned off. Once the mode is off, there will be no traces left, so you can safely let your nephew watch YouTube on your phone, without being bombarded by Minecraft videos for all eternity.
As with the browser function, this incognito mode is just for your convenience and doesn't do anything special to hide activity from your service provider or network administrator. This will be reminded to you every time you try to use it, just in case.
One feature we would like to see in the future, is the ability to open YouTube links from third party apps directly in incognito mode. For the time being, if a coworker sends you a questionable video, you have to open the app first, turn on incognito and then open the link. Whether it's worth doing that, we suggest you judge by the title of the video.
While not exactly a game changer, this function will be greatly appreciated by some and we're happy to finally see it implemented.
source:
Google Play
via
Engadget