YouTube delays its streaming music service to the second quarter or later
1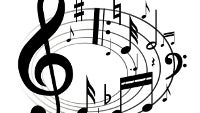 Last year,
all signs were pointing to a subscription music service to be offered by YouTube
. While it was expected to launch the YouTube music service late last year, or early this year, Google has pushed the launch back. Sources now believe that Google is looking to release the service in the second quarter of 2014, at the earliest. According to one report, this is being done because Google wants the service's debut to be high profile. Those familiar with the plans say that Google wants to launch a service that is "polished," with enough differentiation to stand out among the crowded sector.
Google is expected to offer a basic YouTube music channel for free. A premium version will be available for $10 per month, with enhanced features and a larger music library. An ad-supported premium version will be available for $5 monthly. One very important piece of the puzzle is already in place. Google, and thus YouTube, already has deals in place with the top labels.
Many are scratching their heads over the whole concept. Why pay for music videos from YouTube when the service itself, which includes many music videos, is free. A survey posted on Billboard's website shows that last week, 33% of those 12 years of age and older used YouTube to watch a music video, or to listen to music. 60% in the 12 to 24 age bracket used YouTube for music-related reasons.
Even more amazing is that for those in the 12 to 24 demographic, 83% say that YouTube is their top source for keeping up-to-date about music, beating out Pandora (71%) and the old-school AM/FM radio (65%). Obviously, the demand for a YouTube music channel is there. The only question is, when will Google feel that the service is ready to be launched.
source:
Billboard
via
SlashGear