YouTube prepping video music service?
9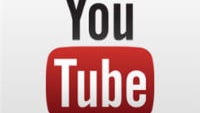 A published report on Wednesday says that YouTube is going to offer a music service this year with the focus on mobile devices. According to insiders familiar with the plans, the service will be something similar to Spotify, except with video included. The YouTube music service will offer a free option that will be unlimited in terms of the type of devices you can use it on. But by coughing up the cash for the paid version, users will be able to cache the tunes for offline viewing, and won't be bothered by those pesky ads.
YouTube has the advantage of being owned by Google which means it already has many of the required licenses and deals with the record labels thanks to Google's subscription All Access Music. Any while many music fans already use YouTube to find and listen to music, Google would like to monetize this, offering the paid service for about $10 a month. A tie in with Google Glass is a possibility for those who go with the premium version.
While no launch date has been discussed, YouTube is said to be trying to get to the market ahead of the music service coming from Beats Audio.
"We're always working on new and better ways for people to enjoy YouTube content across all screens, and on giving partners more opportunities to reach their fans. However, we have nothing to announce at this time."
-YouTube statement
source:
Billboard
via
AndroidCentral