You could win a OnePlus 2 if you complete a challenge picked by OnePlus
16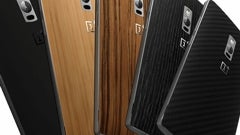 If you want to get a
OnePlus 2
without having an invite, and - more importantly - without paying for the phone, you could win one thanks to a new contest that OnePlus has kicked off today.
Mind you, this is not a regular contest. OnePlus asks participants to pick a challenge (from 10 available), complete it, submit a video as proof, and ask their friends to vote for them - more votes, more chances to win. Challenges range from silly ones (like "pimp your ride and drive around in your OnePlus-themed car", or "create a OnePlus-themed dance and get 10 people to post videos of them doing the same") to serious ones (like "contribute to a local community project with your tech power").
OnePlus says that there should be 22 final winners, each receiving a OnePlus 2. Winners will be announced next week, on August 5. You can find out all you need to know about the contest at the source link below.
The OnePlus 2 will be launched on August 11 in the US, Canada, Europe, India, and China, for prices starting at $329. The handset brings plenty of improvements over the OnePlus One, including an octa-core Snapdragon 810 processor, 4 GB of RAM, a new OxygenOS UI (based on Android Lollipop), a USB Type-C connector, and a seemingly superior 13 MP rear camera.
source:
OnePlus