You can once again purchase the Nexus 5 from the Google Play store
36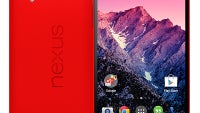 Some time ago, the
Nexus 5
was pulled from the Google Play Store, leaving many to believe that Google will be replacing the device with the Nexus 6 for good. But hey, as we said – the
Nexus 5 didn't get a refresh, but that doesn't mean it's dead
– as Google kept it on its official Nexus webpage, proudly placed next to the new
Nexus 6
and
Nexus 9
devices.
Well, Mr. 5 is back in the Play Store (woohoo?), available in the previously known colors – red, black, and white – and both storage options – 16 GB and 32 GB. It may be a letdown to some, who expected the device to receive a figure slash, but the price tag is still $399 for the 32 GB and $349 for the 16 GB models.
That's still pretty good money for a pretty adequate Android handset. Especially considering that
Android Lollipop
(which will be immediately available for Nexus 5 on release) should finally deal with some of the Nexus 5's battery drain problems and add
Project Volta
, which should extend the juicers life by around 30% (or more). And, to add extra value to one's purchase – Google is working on a
replacement program
for devices bought off Google Play that allows you to exchange your dropped-and-broken device with a new one, free of charge (only once). Sure, it is yet unknown, whether this program will be taking off, or its current state for that matter (like much of Google's projects), but hey – it's still a plus, until proven to be discontinued.
Nexus 5 on Google Play
via:
Phandroid