You can now win an HTC One M8 S.H.I.E.L.D. Limited Edition (US and Canada only)
12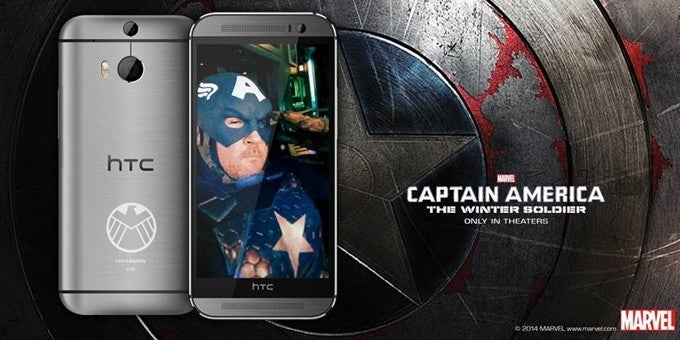 HTC and Marvel are now holding a Super Selfie Sweepstakes that gives folks in the US and Canada the chance to win an HTC One M8 S.H.I.E.L.D. Limited Edition smartphone. For the most part, the M8 S.H.I.E.L.D. Limited Edition looks like the regular gunmetal grey HTC One M8, but the difference is that it has the iconic S.H.I.E.L.D. logo etched on its rear case. It appears that only 14 such handsets will be made.
To enter the Sweepstakes (which will end on May 15) you must show HTC "your Captain America-inspired selfie with the #superselfie hashtag" - either on Facebook, or on Twitter. For more details, including the official rules of the contest, you should check out the source links below. The first link even provides several Captain America wallpapers "for your HTC" (although you can use them on other phones as well).
HTC didn't just randomly partner with Marvel for this contest. The studio's latest movie, Captain America: The Winter Soldier,
features HTC's older One M7
in a short scene. Quite a nice product placement, we'd say.
sources: HTC (
1
), (
2
), (
3
)