You can now buy a 400GB microSD card (if you can afford it)
49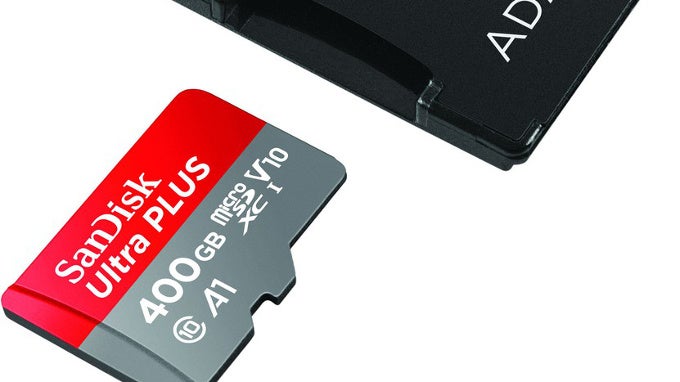 SanDisk has just introduced its newest microSD card and it's a 400GB one. Yep, no mistake it the numbers: this just happens to be the largest-capacity microSD card available on the market, and it comes at a hefty price, as you'd expect.
The new 400GB SanDisk microSD card costs a whopping $250. Up until now, Samsung's 256GB microSD card was the biggest one available, and it is currently sold for around $150 on Amazon in the United States.
In terms of transfer speeds, the new 400 gig SanDisk card can reach up to 100MB/s for file transfers and goes as SDXC UHS-I class of a card. It is rated as App Performance Class A1, a rating that signifies that the card can run apps as well. And usually this is phone makers number one concern with external cards: they are often slower than built-in memory. That is the number one reason why companies like Apple with its iPhones and Google with its
Pixel
phones does not include the option for an external microSD card. It could simply slow down the phone.
Luckily, you still have options: the new Samsung
Galaxy Note 8
, as well as the S8 and S8+, and phones like the LG
V30
all come with a microSD card slot. The question is: are you willing to spend $250 on an external card?