You can now bring your own Sprint smartphone to Ting
12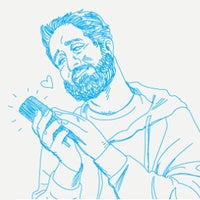 Remember Ting? It is a virtual network carrier that launched in early 2012 running on Sprint's cellular network. What makes its service special is that signing a 2-year contract isn't required, and the flexible rates that are being offered can potentially save a user a fair amount of money. Until recently though, there was one major drawback – one had to buy a new phone at its retail price before switching to Ting.
Thankfully, that's a thing of the past now as Ting allows transferring Sprint devices onto its network.
There are 7 smartphones that the MVNO can accept
: the
EVO 4G
,
EVO 3D
, and
EVO Shift
by HTC, the
Epic 4G
and
Epic 4G Touch
by Samsung, the
LG Optimus S
and the
Motorola Photon 4G
, with new devices expected to be added on the list in the near future. BlackBerry smartphones, the iPhone, LTE devices and PTT phones, however, are a no go at this time. Boost and Virgin Mobile phones aren't supported either, even though they also operate on Sprint's mobile network.
In order to switch to Ting, your Sprint smartphone has to be deactivated first. The MVNO has provided a helpful online-based tool that will guide you through the process. Keeping your number too is also possible, although the process is not what one would call elegant as you'll have to find an intermediary home for it during the transition. The switching process for 3G-only devices should take about a couple of hours to complete. Owners of a 4G WiMAX smartphones, however, may have to wait over 24 hours until they are ready to enjoy some pre-paid service from Ting.
For lots more details, go check out Ting's web site and let us know down in the comments if you're already planning on switching!