You can (kind of) get Google Maps back after iOS 6 update
23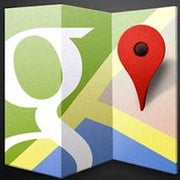 While Apple packed
lots of stuff in its iOS 6 software update
, several features got given the sack, such as the YouTube app and Google Maps. The lack of the former has been addressed by Google as a client is available in the App Store, while the latter has been substituted by Apple's own Maps solution with Flyover mode and turn-by-turn navigation.
However, those who miss the old Google Maps (
we cannot blame you
, given the initial criticism Apple's Maps app is getting) can easily get access to Google's mapping service. In fact, the solution is so simple that some of you may have figured it out already. All you need is an internet connection. Just flick through the slideshow below and follow the five easy steps.
Disclaimer: The web-based Google Maps solution isn't as fast as the native app, so brace yourselves with patience.