Yota and Sailfish: A new partnership in the making?
7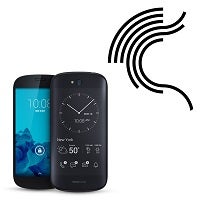 There are a number of conflicting reports out this weekend that Yota plans on using Jolla's Sailfish mobile operating system in new smartphones in the future.
The company has publicly denied early reports that Sailfish beat Samsung's Tizen OS for the partnership. Yota Devices CEO Vlad Martynov stated the company has no ongoing development of a Sailfish-powered smartphone.
He also further explained that while the future is never certain, for now, Yota is "fully committed" to Android and has been actively updating its current user base to Android 5.0 Lollipop. That is usually the end of it when it comes to stories like this, but there is come context to consider from the initial Agence France-Press report, and it may involve politics more than anything.
For Jolla, such a partnership would be a great boon for the Sailfish mobile operating system, which has seen limited exposure. Despite that, Jolla has
grand plans for Sailfish
, and that is where the context from the earlier reports comes in to play.
Given the geo-political climate Russia is navigating, particularly on matters involving Ukraine, there are reports that the Russian government is interested in a mobile platform not associated with a US-based company. The result is the apparent existence of a Sailfish build for the Yotaphone 2, a set-up that has been confirmed, albeit without use of the Yotaphone 2's e-paper screen.
The
Yotaphone 2
is available for pre-order in the US via Indiegogo and is expected to ship next month. The hallmark of the Yotaphone is the dual-display arrangement, a 5-inch 1080p AMOLED main display, and an "always-on" EPD (electronic paper display) 4.7-inch panel.
Powered by a Qualcomm Snapdragon 801 CPU with 2GB of RAM, 32GB of storage, and a 2,500mAh battery, the Yotaphone 2 will provide up to 5-days use when the energy saving app is in use with the EPD display. The Yotophone 2 will ship with the Android operating system.
via:
Ink, Bits, & Pixels