Jolla CEO stakes claim for Sailfish as the "third mobile OS"
18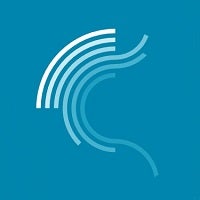 As Jolla launched a flagship smartphone running Sailfish OS with Three in Hong Kong, the company's CEO, Antti Saarnio, declared that the third mobile OS has arrived, seemingly ignoring
the reality that recent market figures
place Sailfish in the same asterisk category with Firefox OS, webOS, Symbian, Ubuntu, and Tizen.
Outside of iOS, Android, Windows Phone, and BlackBerry, the rest of the mobile platforms make up just 0.6% of market share. That may have you wondering what is in the water up in Finland.
Jolla, formed through a collaboration of former Nokia employees, has never disclosed actual sales figures of its smartphone. The Sailfish OS has its roots in MeeGo, a platform that
Nokia abandoned in 2011
following the release of the
Nokia N9
. There was a lot of excitement about what the talent at Jolla was going to put together for Sailfish. The company was excited too, anticipating
millions of device sales
.
The result was the
Jolla Smartphone
, an unassuming, yet somewhat pricey, mid-range, LTE compatible device. Unfortunately, the device did not fare so well
in our review
, as we felt there just too many limitations, much like its other niche competitor,
Firefox OS
. Released late last year, the Jolla Smartphone has been expanding its distribution slowly and methodically, and the company remains determined.
The Jolla smartphone is now available across the Europe, India, Kazakhstan, and now Hong Kong. Since its release, there have been regular updates made to the platform, and the all-necessary tutorial to familiarize new users with the all gesture-based interface, has reportedly been improved.
This month, Hong Kong saw the Jolla smartphone make its debut. Antti Saarnio proclaimed, "A wise man said nine months ago, that the third mobile operating system is coming any day now. This man was Li Ka-shing, Asia's richest man. As Jolla launches today the Jolla smartphone with Hutchison Telecommunications, I claim that the day is today. Good things do take time to grow and the world needs a new mobile OS."
Hong Kong, unlike the rest of China, may prove to be a wise expansion move for Jolla. It ostensibly gains entry to the world's fastest growing consumer base, but still allows marketing as a niche or boutique product. Aside from the grandstanding and the reality that even BlackBerry dominates share over Sailfish OS, seeing how Jolla has expanded in the way it has, it looks as though it has found a sweet-spot of middle ground in established, and developing markets without having to go the all-cheap route.
Is Sailfish OS the "third OS?" Not even close. Could it find itself the "fourth OS" with prudent expansion in the near-term? Quite possibly. If that day arrives, Saarnio's enthusiasm will have been worth the effort.
Jolla Smartphone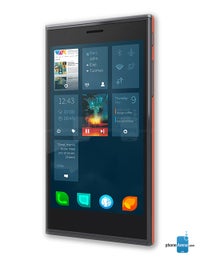 sources:
Neowin
and
Forbes