Samsung executive says change in strategy led to smartphone success, not copying Apple
19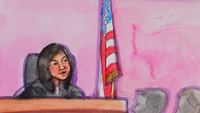 The former CEO of Samsung Mobile's U.S. division, Dale Sohn, took the stand on Monday as the second Apple-Samsung patent trial resumed after the weekend break. Sohn testified that Samsung started to grab momentum for its smartphones in 2011, not because it copied Apple, but because of a change in strategy. That change involved the way that Samsung and carriers marketed its smartphones. Sohn said that Samsung's market share of the U.S.smartphone market has soared from 10% in 2010 to more than 30% in 2012. Sohn is now a Samsung adviser at the company's Korean headquarters.
Under cross-examination, the Samsung executive said that it did not copy Apple. An attorney for Apple showed Sohn a memo he had written in 2012 that said "
Beating Apple is no longer merely an objective. It is our survival strategy
." But Sohn said under oath that when the Apple iPhone launched in 2007, the price of the device, and the exclusivity with AT&T, led him to consider it a niche device. By 2011, seeing how far behind Samsung was in the smartphone industry, the company decided to focus on consumers and started to advertise year round instead of only during new phone launches. Sohn testified that the strategy shift worked. By the end of 2012, Samsung was the most preferred and most recognized smartphone producer in the states.
Samsung also called three Google engineers on the stand to testify that Google was working on many of the features that Apple claims that Samsung copied from it. Samsung's big smartphone sellers use the Android OS. During cross, Apple's legal team tried to show that the Google engineers did not know how Samsung would modify Android for the manufacturer's smartphones.
The trial resumes tomorrow.
source:
WSJ