Yahoo bids for Hulu even with other possible purchases coming
6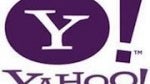 Marissa Mayer's goal of remaking Yahoo, which
started with the purchase of hip hosting site Tumblr
, could continue with another big deal and some smaller ones as well. Those close to the situation say that Yahoo is bidding $600 million to $800 million for
video site Hulu
. The wide range in the price is due to deals that Hulu has for licensing content and will be narrowed down once Yahoo has done its due diligence which includes looking at Hulu's contracts.
At the same time, Yahoo is said to be close to buying a
mobile
and a
communications
company in the range of $100 to $200 million each. Yahoo, which missed out on YouTube as the latter was snagged by Google at the last minute, is trying to enhance its video offerings although Yahoo CEO Mayer is said to be more interested in playing with Tumblr at the moment.
Hulu went up for bid in 2011 with a $2 billion price tag, which included long-term programming rights. But at that price, there were no takers. Still, Yahoo might be in for a fight now that it might have stirred up interest in the site, which offers movies and television programming online. Said to be interested in Hulu are LBO specialists KKR, Time Warner Cable, Direct TV and the Chernin Group. The latter is alleged to have offered $500 million previously for Hulu, which offers a free service and a paid service with more current programming.
source:
AllThingsD