Xperia Z4 might have been secretly showcased to carriers at CES, along with the Galaxy S6
20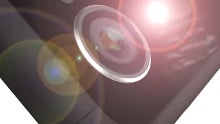 Ricciolo, of
Sony leakster fame
, took to Twitter again for an enigmatic hint that it's not only been the
Galaxy S6
playing secret Santa for a group of anointed partners and investors at CES, but Sony might have also been on the prowl in the "secret room," eventually demonstrating the
Xperia Z4
to carriers there.
AT&T, Verizon, Sprint and T-Mobile USA seem to have all been in the mix on both phones, though through the power of non-disclosure agreements we doubt anything will leak out of those meetings until after the flagships' official unveiling.
Samsung did the same thing last year, taking the
S5
to CES 2013, and showcasing it behind closed doors to investors, partners and carriers, so we are inclined to think there might be legs to this rumor. We rest hopeful for Ricciolo to reveal more, as has happened before, and the guy has been spot on, at least as far as Sony is concerned.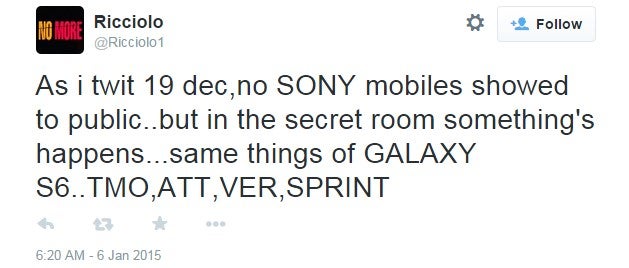 Recommended Stories