Xiaomi rumored to launch a Windows 10 tablet in the upcoming months
7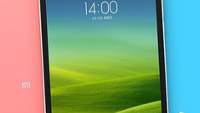 According to a reputed analyst from China, Xiaomi is gearing up to launch a Windows 10 tablet in the near future.
With
global tablet sales plummeting
, Xiaomi has refrained from launching any tablets recently. The last time that the manufacturer launched a new tab was back in March 2014 when the company introduced the
Xiaomi Mi Pad
. Back in May this year, Lei Jun, CEO at Xiaomi, took to the company's Weibo account to
reconfirm the company's commitment to tablets
in response to rumours that Xiaomi is giving up on the tablet market, but made this statement without mentioning more specific plans.
Although the analyst claims that the new Windows 10 tablet from Xiaomi will launch in the third quarter, we are not being given a more specific launch date. This means that the new Xiaomi tablet could land anytime between now and the end of September.
Xiaomi is set to unveil a new MIUI (the company's customized version of Android) version on August 16, and we might hear more about Xiaomi's first Windows tablet then. On the other hand, to announce a Windows 10 product at the same event where the company reveals a new Android overlay might turn out to be an awkward decision. Since we're at the topic of MIUI, if Xiaomi is indeed gearing up to launch a Windows 10 tablet in the upcoming months, it will be very interesting to learn how the company plans to tackle its first Windows product launch. Xiaomi usually applies its own customizations on Android, but the same will not be possible on Windows given the limitations imposed by Microsoft.
It also remains to be seen if the Xiaomi Windows 10 tablet will run the Mobile version of the operating system or the full version. Given that Microsoft recommends the full version for tablets with displays of 8 inches or more across the diagonal, full-blown Windows 10 seems to be the more likely alternative at the time.
What do you guys think of a potential Xiaomi-made Windows 10 tablet?
Recommended Stories