Xiaomi partners with Li-Ning to produce "smart" running shoes?
1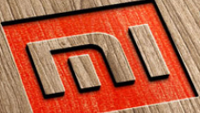 Li-Ning is a Chinese company that makes footwear and happens to have a big name celebrity athlete endorser on its payroll. Three time NBA champion Dwayne Wade of the Miami Heat endorses the company's products. Wade might soon be endorsing a new "smart" running shoe in China being produced by Li-Ning and Xiaomi.
That's right, the technology for the shoes is being developed by one of the hottest mobile device manufacturers in the world. And helping out is Huami Technology, which is the company that worked with Xiaomi on its Mi Band fitness tracker. Just the other day, we told you that
the Mi Band 2, with NFC connectivity, is on the way
. But we digress.
The "smart" running shoe will be equipped with chips placed in the soles, charged with the task of sending your personal workout and running information to a mobile app. The app will make sure that your form is correct, analyze the data, and celebrate when you hit your milestones.
While it is too early to be discussing a specific price for the connected footwear, Li-Ning says that it plans on offering the shoes for an affordable price. And there is some competition. The Adidas' miCoach Speed Cell attaches to your laces, or is placed in the soles of your shoes to track your speed, distance, steps and more. Data is uploaded to the miCoach MultiSport app. Xiaomi and Li-Ning, however, will be making the entire shoe along with the technology. But don't get too excited. Based on a statement from Li-Ning, it sounds like these shoes won't be offered outside of China.
"We hope to use this opportunity to provide professional "smart" running shoes to running enthusiasts in China at an affordable price."-Li-Ning
source:
Reuters