Xiaomi is much, much more than a smartphone vendor, and this list of gadgets proves it
14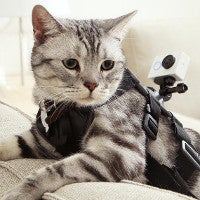 Established in 2010, Chinese Xiaomi initially started out as a custom Android UI developer, before transitioning to smartphones in 2011. Today, even audiences in the western world have at least heard of the company, and many unconsciously connect it to phones. But as time has gone by, Xiaomi has grown into much, much more than a smartphone vendor, and a simple trip to the company's official website (for China) reveals just how far the tech giant has gone.
Back in June,
we outlined 10 oddball accessories that Xiaomi produced
, but even that list is insufficient to capture the company's ambition to become a permanent fixture in techies lives. Sure, most of these are (officially) sold only in China, but you can find most anything on the list below on a third-party e-store. Yes, you'll likely have to pay a fee for the service, but given how affordable Xiaomi products are across the product spectrum, that's still usually a better deal than going with a competitor.
Since many of you will be already familiar with Xiaomi's smartphones, tablets, and wearable, we'll steer clear from those and the accessories we've already highlighted in the past. We'll be the first to admit that we haven't covered absolutely everything Xiaomi has on offer, as that's way too much. Here we go, nevertheless!