Xiaomi explains why the Mi 6 lacks a 3.5 mm jack
32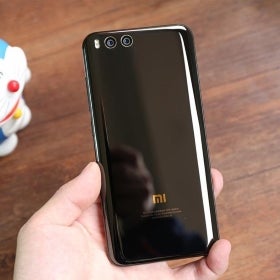 With the release of the
Xiaomi Mi 6
, the Chinese company, like many others before it, did an Apple on us and got rid of the 3.5 mm headphone jack. While we're already somewhat used to seeing this move, a lot of people would still rather use the familiar audio interface we've had for decades, as opposed to the USB-C port that most OEMs currently offer.
The reasons why some people prefer the 3.5 mm jack have been discussed in length many times before, so we're not planning on talking about it again. However, what we do want to cover is why Xiaomi opted for a removal of the classic round hole.
According to a statement received by Android Central, the main reason was the lack of space in the chassis.
"Smartphones are highly-integrated products and internal space is precious," the statement says. "By removing the headphone jack, we can save room for other components such as a bigger battery. Audio through USB Type-C is becoming more common, and will continue to provide excellent sound quality."
The bigger battery in question packs 10.5% more juice than that of the
Xiaomi Mi 5
. The Mi 6 comes with a 3,350 mAh power pack, as opposed to the 3,000 mAh one of its predecessor. This, of course, might not result in longer battery life, but we can't know for certain until we test the phone ourselves.
The Mi 6 also comes with dual rear-facing cameras, and considering the usual place for Xiaomi's 3.5 mm jack is the top, it might have been harder for Xiaomi to fit both the cameras, and the headphone jack.
The good news is that the Mi 6 comes with a USB Type-C to 3.5 mm adapter in the box, so Xiaomi got you somewhat covered if you still prefer the older standard.
via
AndroidCentral