Xiaomi emerges big from China, plans to double phone sales with Galaxy S4-like flagship at half the price
12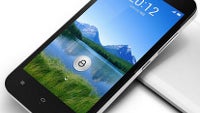 In just a couple of years a brand has emerged so strong in China that its cell phones sell out in mere hours. The brand is Xiaomi and its latest flagship the Mi-2 runs Android with MIUI custom ROM and while it has Samsung Galaxy S4 and HTC One-like silicon it only costs half their price.
Xiaomi grew from zero by summer 2011 to 7.19 million smartphones sold in 2012, but that's just a start as sales should double to around 15 million in 2013.
"We believe the future of the mobile Internet is really about services,"
Xiaomi co-founder Bin Lin said.
"Cellphones are really just like PCs were 20 years ago. They generated big profit margins in the beginning. But those margins are in the single digits now. The same thing is beginning to happen to smartphones. So rather than focus on devices where margins will decline, we're focusing on services."

It is that focus on services that allows Xiaomi to sell at prices close to the bill of materials just like Google sells its Nexus devices. Not bad for all those craving affordable smartphones, is it?
source:
AllThingsD