Xiaomi Mi 4 design story: the making of
7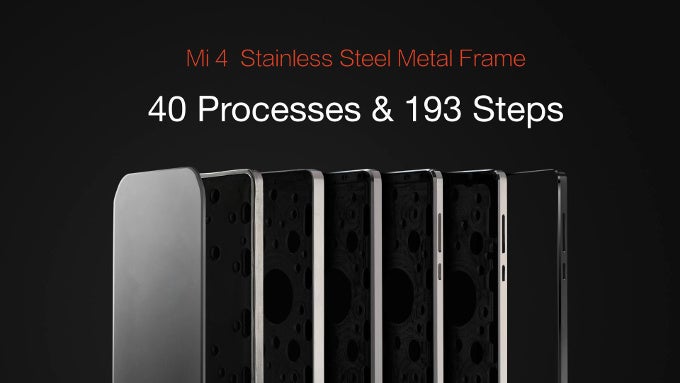 Xiaomi has just taken the cover off its brand new Mi 4
, the new flagship smartphone that brings the top-of-the-line Snapdragon 801 system chip at an extremely affordable price point of around half the price of other flagships.
However, the Xiaomi Mi 4 is not just another powerful Android smartphone - it actually takes design seriously and introduces a meticulously crafted metal frame with chamfered edges that takes a page from the style book of the best.
How did a Chinese company achieve something of such high quality, despite all the stereotyping and prejudices? To better understand how the looks of the Xiaomi Mi 4 came to be, Xiaomi details the design process, saying it takes 40 processes and 193 steps to make the stainless steel frame of the Mi 4.
To join the sophisticated journey of what seems like a simple piece of steel, and to understand how it fits in the Xiaomi Mi 4 vision right below, take a look.