Xbox Video finally available for Windows Phone 8
6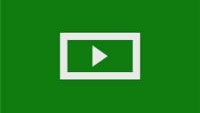 We just saw that Microsoft had decoupled the
Xbox Music
service from Windows Phone in order to be able to release faster updates for the app, but the real news is that Microsoft has also finally gotten around to releasing the standalone Xbox Video app for Windows Phone 8. Windows Phone 7 had support for Xbox Video rentals and purchases out of the box, but Microsoft had left that functionality out of Windows Phone 8 with the expectation of releasing this app.
Of course, Windows Phone 8 has been on the market since October of 2012, which means that Windows Phone 8 users have gone 14 months without a solution for accessing Xbox Video. With this new app, all you have to do is sign in and you'll have access to all of your rented and purchased video. The one limitation right now is that you cannot watch HD content on Windows Phone (even on a full HD device like the Lumia 1520). For now, you can only watch SD content on your phone, but you can purchase or rent HD content and then watch that on your Windows 8 PC, Xbox 360, or
Xbone
Xbox One.
Otherwise, you'll get the features you expect like being able to resume content where you left off, stream video, download for offline viewing, as well as full access to trailers and reviews. If you are into the Xbox Video ecosystem, this is definitely a good app to have.