XOLO's Windows Phone 8.1 handset could be the lightest smartphone yet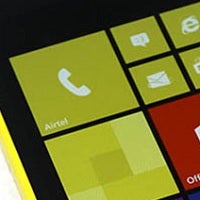 Very often, the spec challenge with smartphones has to do with the hardware to make things run faster and run longer. We have seen a race to make faster CPUs, higher resolutions screens, and longer battery life.
The weight of a device plays a role too. Some might argue that it is not as important a feature, but it is still relevant since it can subjectively affect one's experience with a device, just like screen size or perceived hardware performance.
India's XOLO is known for making a wide variety of appealing, and affordable, hardware for its home market. A little over a year ago, XOLO touted introducing the "
fastest smartphone ever
," with a 2GHz Intel processor behind the Android powered X1000.
XOLO
announced plans to make a Windows Phone 8.1 device
before the operating system was officially announced by Microsoft. The Times of India is reporting that not only will this new Windows Phone be reasonably affordable at roughly ₹12,000 ($200), but it will also be very light, under 100 grams (just 3.5 ounces). The device will also have a 4.7-inch screen and will be powered by a quad-core Qualcomm Snapdragon 200 processor.
By way of comparison, the
Samsung Galaxy S4 mini
tips the scales at a feathery 107 grams (3.7 ounces). That is with a 4.3-inch screen and 1900mAh battery. One can glean then that XOLO will have to keep things very lean, and possibly keep the battery on the smallish side. That also means that this Windows Phone will probably be quite thin, though there is a point where things can get too thin to comfortably hold and operate.
So how about that? Do you favor an ultra-light design? As battery life and performance has typically been a primary concern for many manufacturers, is device weight a big deal to you too?
source:
The Times of India