XDA to launch highly spec'd, customizable Labphone with 4GB of DDR4 RAM and 4500mAh battery (UPDATE)
29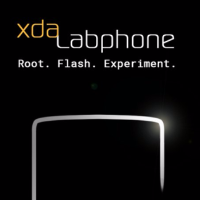 The XDA Developer forum, the largest and most famous forum of its type anywhere on the planet, is getting into the hardware business. The XDA Labphone is a highly customizable handset that features the latest high-end specs. The phone offers a Gorilla Glass 4 protected 5.5-inch Super AMOLED display. The Snapdragon 820 chipset is under the hood with a quad-core CPU and the Adreno 530 GPU. 4GB of DDR4 RAM is inside and offers better app-holding capabilities than any other smartphone. This means you'll be able to hold 6 more apps than the average smartphone packing 4GB of RAM. 32GB of expandable native storage is included.
UPDATE:
With specs like these, what else could this be but an April Fool's Day gag!
The rear-facing camera is the same one found on the
Nexus 6P
and
Nexus 5X
, but includes OIS 2.0. An 8MP front-facing camera shoots selfies and handles video chats. If you like what you've heard so far, you'll flip out over the 4500mAh removable battery that includes Quick Charge 3.0. It will take just 1 hour and 20 minutes to fully charge the battery. Using wireless charging, you'll need two and a half hours to top off the cell. Updates will hit the phone less than 14-days after Nexus releases
On AnTuTu, the Labphone tallied a quite respectable 125,223. Pricing, availability and other important information will apparently be revealed in the days ahead. The XDA Labs app will be updated to include easy-to-flash themes for the Labphone. Developers will get to keep 100% of the money they raise by selling these themes.
With those high-end specs, you don't have to be a developer to really enjoy the XDA Labphone. Check out some photos of the device along with a couple of screenshots by clicking on the slideshow below.
source:
XDA