Would you spend over $900 for the sapphire HTC U Ultra?
24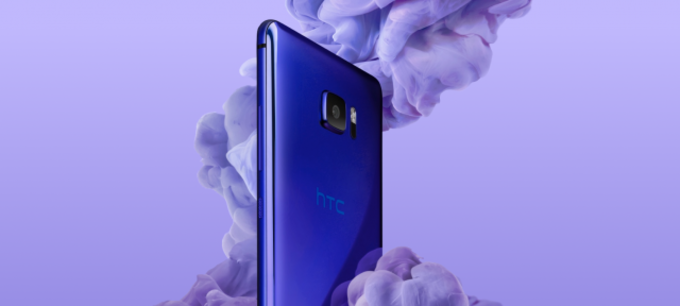 HTC's forthcoming U Ultra is the latest flagship smartphone from the company, and the phone has been up for pre-order here in the States for a couple weeks at this point. HTC is selling the U Ultra for the rather steep price tag of $749, meaning that it's competing directly with handsets such as the iPhone 7, Google Pixel, and more. Last year saw the budget smartphone market get insanely heated, and with devices such as the OnePlus 3T offering a flagship-like experience for little more than $400, it's becoming increasingly more important that OEMs make their premium handsets stand out as much as they possibly can.
Earlier today,
HTC revealed official pricing details for a limited edition of the U Ultra that features a sapphire screen
as opposed to Gorilla Glass 5 that's used on the traditional variant of the phone. Sapphire is a rather premium material that is slowly being introduced more and more into the smartphone landscape, and while the increased protection and durability that it offers is very welcome, the increased price that accompanies it is a bit more difficult to swallow. The sapphire-equipped HTC U Ultra will officially go up for pre-order in Taiwan at some point in mid-February for NT $28,900 - the USD equivalent of $920.
That's a huge pile of money to spend on a smartphone, and while the exact pricing will likely be slightly different if and when the sapphire edition of the U Ultra makes its way to the US, it got us to wondering if you would be willing to spend close to $1000 on HTC's latest handset. In addition to the sapphire-equipped screen, the U Ultra also comes with a Snapdragon 821 CPU, 4GB of RAM, 128GB of internal storage that can be expanded via a microSD card, display resolution of 1440 x 2560, and a secondary ticker display similar to what LG introduced with the V10.