Would you buy an HTC 10-like Google Nexus phone? (poll results)
33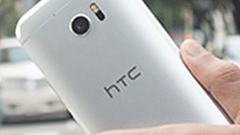 HTC is reportedly
building two Nexus devices for Google
, both of which should be released sometime later this year. We heard about this last month, and, since then, no other relevant details have been revealed, so we still don't know exactly what to expect from the upcoming Nexuses - other than the fact that they will certainly run
Android N
out of the box.
Since most Nexus flagship handsets released until now resemble (more or less) other smartphones sold by their makers under their own brand, we recently ventured to assume that this year's Nexus flagship could borrow a lot from the
HTC 10
(which was launched last month to near universal acclaim). So we published a poll to ask you if you'd
buy an HTC 10-like Google Nexus phone
.
According to the poll results, an HTC 10-like Nexus flagship handset would be more than welcome! 1794 voters (84.62%) said that they would purchase such a device, while only 326 voters (15.38%) were not interested.
If you didn't get the chance to vote in our poll, you can certainly use the comments section below to let us know what you think about an eventual, hypothetical HTC 10-like Nexus. Oh, and take a look at our
HTC 10 review
, too (in case you haven't done it already).