Would it bother you if the iPhone 7 doesn't have a standard audio jack?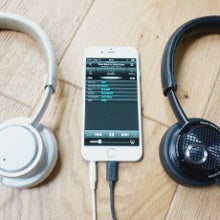 There are rumors on the Internets that Apple will again do away with an ancient connectivity standard that gets in its way, like it did when it introduced the Lightning port on its gadgets. This time the water cooler chat is that the team from Cupertino will
dispose of the 3.5mm audio jack entirely
, replacing it either with
headphones that feature a Lightning connector
, or simply going wireless.
Apple is said to have
made the iPhone 7 even thinner
than what we have now with the
iPhone 6s
, and ditching the round audio jack might have had something to do with this eventual bout of smartphone anorexia. Naturally, this would also mean that your existing headphones with the bog standard round connector will no longer work, but we are fairly certain that Apple and plenty of 3rd party vendors will come to the rescue with the respective adapters... for a price.
That is why we are curious how would you react if the
iPhone 7
does indeed come without an audio jack, if that rumor holds water in the end. Tell us if that will bother you in the poll below.