Spooky, mysterious texts appear on U.S. smartphones
1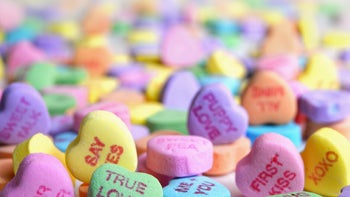 If you received a strange text today from a friend or family member that didn't make any sense, you're not alone. One person received a text message from her husband that simply read, "Dakota." The problem is that her husband passed away this past June. As usual in a situation like this, anecdotal evidence of these strange texts
was discovered on Reddit
where one user with the handle
noijonas
said she received texts from her boyfriend. The problem is that her boyfriend claimed that he didn't send them. The messages were rather ordinary; one said, "it's not that I don't want to go, i just have no energy," and another stated, "I have no energy to shower even though i have to go soon."
No, this has nothing to do with some mysterious time travel bug (although some still believe that
a video from back in 1928 captured a time traveler using a smartphone
). Many of those whose significant other received one of these strange texts recognized them as messages they had sent on Valentine's Day 2018 or 2019 but were never received. For example, one Reddit member wrote, "Interesting.. my husband got a text from me at 1am and another at 3am this morning while we were both asleep. I searched my messages, and it was something I had sent him back in February! This feels like a major privacy concern." Another posted "Why do they all seem to be from everyone's significant other or parents? I got one from my mom last night at 4 am and she got one from me. They were both from Valentine's Day."
Glitch resends messages that were originally sent on Valentine's Day 2018 and 2019

The latest information we have says that North American carriers T-Mobile, AT&T, Verizon, Telus, Bell, Google Fi (technically an MVNO) and Sprint were involved in this glitch which
CNET says
was caused by a maintenance update for the messaging platforms used by several carriers on the continent. A Sprint spokesman said that this update "caused some customers to have older text messages resent to their devices." The spokesman added, "The issue was resolved not long after it occurred. We apologize for any confusion this may have caused." T-Mobile blamed a third-party vendor for the problem, which it said was subsequently resolved. Verizon pointed its finger at Syniverse and said that the third-party text services provider might have been responsible for the glitch.
This doesn't necessarily bode well for the Cross Carrier Messaging Initiative (CCMI)
, a joint venture announced late last month by Verizon, T-Mobile. AT&T and Sprint. The CCMI will develop Rich Communication Service (RCS) for Android handsets and launch an app for it next year. The next generation of wireless messaging, RCS uses a carrier's data connection and Wi-Fi rather than the cellular connection that SMS/Text messaging uses today. RCS will allow Android users to send messages with up to 8,000 characters instead of the 160 character cap that SMS/Text messages must adhere to. Additionally, with RCS users can share larger video files in higher-quality, and once a message has been read by the recipient, a "read receipt" will appear on the screen. Group chats with up to 100 participants can take place with RCS. CCMI's goals include allowing consumers to chat with their favorite brands, order a rideshare, schedule appointments and pay bills. For wireless users to take advantage of these features, all participants in a chat need to be using RCS.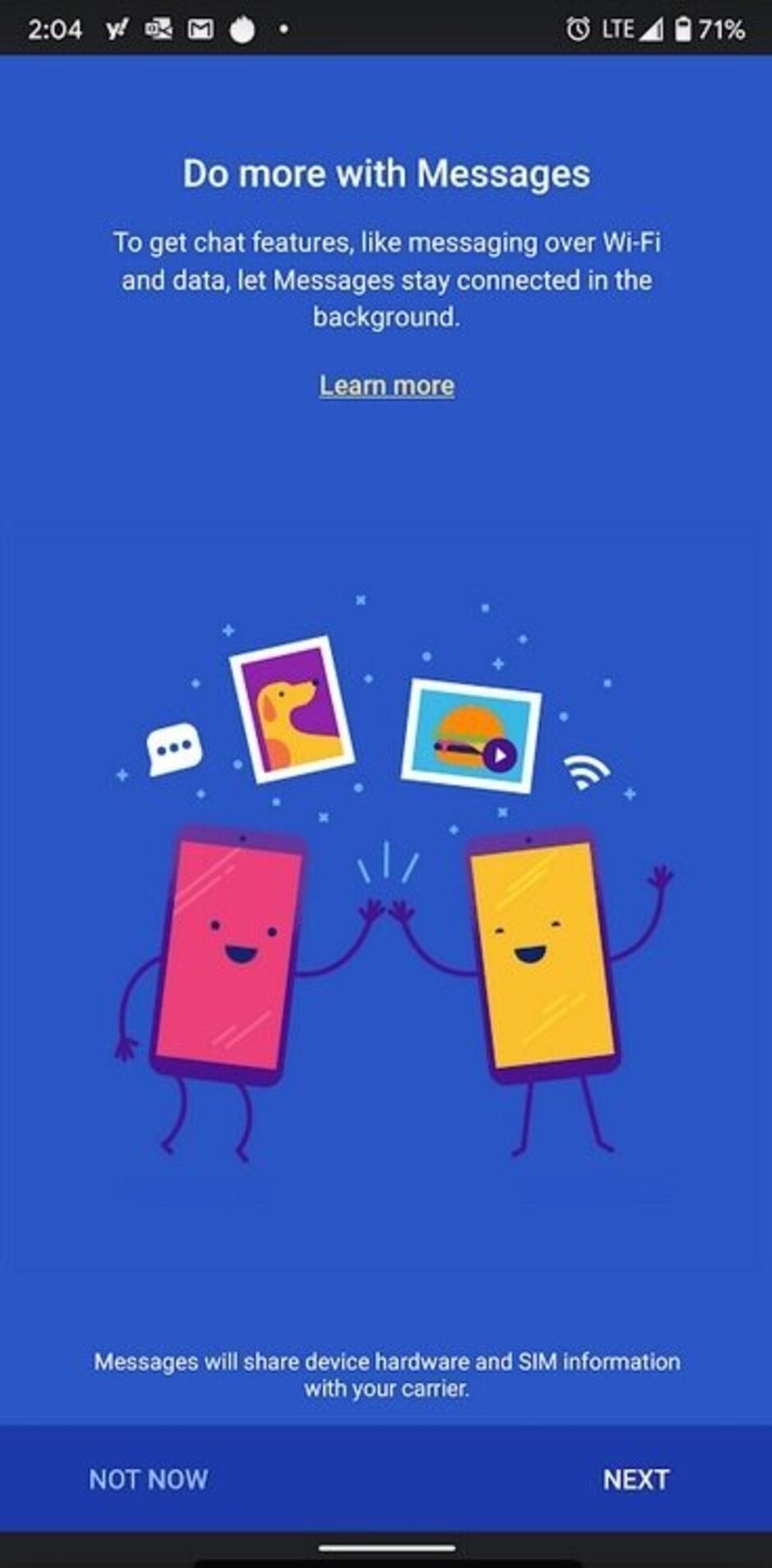 The CCMI is expected to deliver an RCS app for U.S. Android phones next year
So if you did receive a text message earlier today that seems out of context with other messages, there is no need to call the Exorcist. It simply was a glitch that delivered past Valentine's Day messages.