Wireless charging: do you use it?
63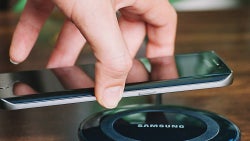 So, wireless charging is pretty popular nowadays — almost all current major Android flagships have the feature, sans the occasional heavy hitter like the Google Pixel. It is becoming so prominent that even Apple's
iPhone 8
(or whatever that rumored premium edition of the iPhone
ends up being called
) is rumored to come with a
wireless charging coil
.
As you probably know, wireless charging requires you to lay your phone on a special pad for it to begin topping up. It's slower, it warms up the phone noticeably, but it works without you fiddling with any wires, so it's convenient when you are at the office or at a local cafe (oh yeah, some venues are outfitting their tables with wireless pads).
We thought we'd ask — how often do you use that handy feature?