Windows RT is the official name of ARM-based Windows 8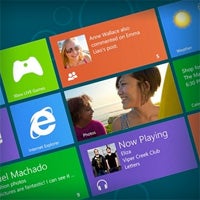 Microsoft spent some time at MWC this year to talk about the
Windows 8 experience on ARM-based tablets
, but one of the details the world was missing was the name. Would it have a specific name or are we to continue to refer to it as some mash-up of "Windows 8" and "ARM-based" phrases?
Communications manager, Brandon LeBlanc, took to Microsoft's official blog to set the record straight regarding the release versions of Windows 8. First and foremost, Windows 8 will be the official name for x86/64 editions of Windows. Windows 8 will have 2 editions: Windows 8 and Windows
8 Pro
.
Not to dissimilar from the XP editions, Windows 8 will be suitable for most users, whereas Windows 8 Pro will be geared toward tech enthusiast, businesses, and technical professionals Windows 8 Pro will include additional features such as encryption, virtualization, PC management, domain connectivity, and the ability to add-on Windows Media Center.
On the mobile side, Windows RT will be the official name for Windows on Arm (also previously referred to as WOA). Windows RT will only be available pre-installed and will include touch-optimized desktop versions of the new Microsoft Word, Excel, PowerPoint, and OneNote. Windows RT will utilize the WinRT runtime to support cloud-enabled, touch-enabled, web-connected apps.
You can check out the source link below to view a chart that breaks down key features by edition.
source:
Microsoft