Windows Phone to outgrow iOS by 2016?
30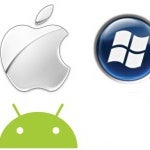 You didn't see that coming, did you?Ovum's principal analyst Adam Leach came out with a bold forecastabout the future of mobile platforms saying that Windows Phone willoutgrow Apple's iOS in terms of market share by the year 2016.Microsoft's platform is to have a 22.6% share, higher than the 19%projected for iOS. Android is to be the leader in that yet uncertaingpostapocalyptic future with a market share of 38.7%.
"We will see dramatic shifts indominance for smartphone software platforms, with Android storminginto the lead with 38.7% market share, compared to Apple iOS' 19%,by 2016 in AP alone," Leach noted. As uncertain as it all sounds now, theforecast takes into account Nokia's adoption of Windows Phone and allof its reverberations:
"For Microsoft the deal provides acommitted handset partner that has the potential to make WindowsPhone a mainstream smartphone platform. The risk to Microsoft is thatother handset makers may choose not to compete with Nokia and mayturn their backs on Windows Phone," Leach suggested. In anycase, long-term predictions in the rapidly growing industry are riskybusiness as RIM and HP have yet to strike back with new devices andupdated versions of their operating systems, but what do you think,do you see a "three-horse race" in the future?
source: Ovum via WMPowerUser