Windows Phone speed test app to be pulled soon, get it while you can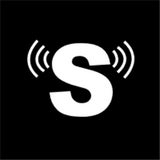 Android and iPhone users who want to see just how fast their internet connection is, be it over 3G/4G or Wi-Fi, have the SpeedTest app at their disposal, courtesy of Ookla. It is a very reliable tool, and we use it during our speed test benchmarks as well. Windows Phone users, however, do not have a version of the app available for their platform. Instead, they have BandWidth, which is an app that does exactly what SpeedTest can do.
Unfortunately, BandWidth is to be pulled from the Windows Phone Marketplace soon. It turns out that the app has been using the Ookla SpeedTest servers all along, and has been doing so without permission. Needless to say, the folks at Ookla were not too happy about this, which is why they have issued a cease and desist order against BandWidth. What makes matters even worse for Windows Phone users is that an official SpeedTest app may not be released for the platform anytime soon, so grabbing BandWidth before it gets kicked out might be a good idea. We have provided a download link below for your convenience.