Windows Phone marketing exec bails after 5 months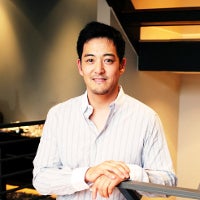 It seemed like
big news last year
when long-time Samsung executive Gavin Kim left his position as Vice President of Content and Services to defect to Microsoft, where he was put in charge of the Windows Phone marketing campaign. Whatever weight you assigned to that move must now be tempered by Kim's departure from Microsoft, just 5 months after picking up the reigns. Kim is moving to NQ Mobile, a mobile security company, where he will serve as their Chief Product Officer.
It's hard to say what, if anything, this means for the long-term health of Windows Phone marketing. Perhaps the "mixed results" that Nokia reported last week in
European Lumia sales
and some of the blow back from the "
Smoked by Windows
" in-store challenges that went awry encouraged Kim to look elsewhere. Or perhaps Kim saw a more suitable opportunity in NQ Mobile – notably, two other prominent Samsung executives have moved to mobile security company to take up leadership positions in the past few months.
NQ Mobile doesn't have much presence in the U.S. market, but they have a strong presence in Asian markets, particularly China. As a result, NQ Mobile can claim (
probably correctly
) that they provide the most widely-used mobile security app in the world. The company indicated that they hope to build on their success in Asia to develop relationships with OEMs and carriers in North America; that might be quite a fight, as security company Lookout currently has a tight grip on the mindshare of North American smartphone users.
Executives tend to white wash any problems when they voluntarily leave a company, so we probably won't ever learn the exact reasons for Kim's departure from Microsoft. What do you find more likely? Is NQ Mobile just a better match/opportunity, or was Kim trying to get out before he could be linked to the continued inability of Windows Phone to grab more market share? Let us know your take in the comments below.
source:
Redmond Channel Partner
via
TechCrunch