Nokia sold only 600,000 phones in North America in Q1 2012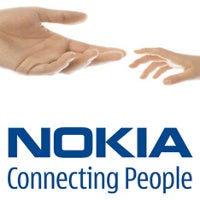 Nokia has posted some devastating financials in the first quarter of 2012 - operating losses widened to the catastrophic $1.8 billion in the first trimester, but what's interesting is that the company also revealed its sales in the US. The exact number?
Nokia sold only 600,000 handsets in Q1 2012
and that's not just the US, but the whole North American market, including Canada as well. Not only that - it's not even 600,000 Nokia Windows Phones, but rather 600,000 phones in total including Nokia feature phones and Symbian devices which are still sold at some rare US retailers.
That's definitely not the high flying start Nokia and Microsoft had hoped for, but at the same time Nokia seems content with its US momentum.
"

We exceeded expectations in markets including the United States

, but establishing momentum in certain markets including the UK has been more challenging,"
Nokia's chief executive Stephen Elop said. Our guess about this mysterious momentum is as good as yours.
"We have a clear sense of urgency to move our strategy forward even faster,"
Elop also underscored the importance of the situation.
FEATURED VIDEO
Overall, Nokia device sales in the US fell 34% year-on-year in the first three months of 2012.