Windows Phone getting flick-to-close, apps on the memory card and built-in file browser
57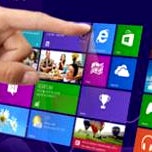 Microsoft has marked two more relatively important new features as completed in its User Voice website, on the way to the next Windows Phone update. The first one is the ability to use the memory card for storing apps and attachments, instead of the quickly filling internal storage. Next up is something Windows 8 users have been enjoying from day one, namely the option to flick down an app in order to close it - this will be present in Windows Phone as well.
Not only that, but an update coming by next summer will bring a built-in file manager to Windows Phone, possibly part of the
8.1
features, or eventually just tacked on as a minor GDR update. The ability to store apps and attachments on the microSD card, as well the presence of a system file browser hint that in principle Microsoft is planning to open up its mobile OS more, but let's wait and see how those will be executed.