Windows Phone Store rings up 9 million transactions a day
29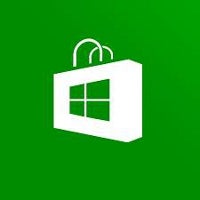 While the Apple App Store and Google Play Store (still prefer the Android Market moniker) battle it out to see which one stocks the most apps, the Windows Phone Store is coming up behind the pair, just like the Android Market did to the App Store in the good old days. Microsoft says that during the holiday season (which it says is November and December) downloads and app purchases increase by 50% and it sees nothing that will keep that from happening again this year.
Microsoft also noted that the Windows Phone Store now rings up
9 million transactions
a day. According to Kantar, in Britain, France, Germany, and Mexico Windows Phone has a 10% or higher market share of smartphone purchases. And with 42% of Windows Phone buyers coming from feature phones, Microsoft's mobile OS is beginning to gain some traction. The
smart and hilarious marketing
coming out of Redmond includes some new ads directed at the
Apple iPhone 5c
and
Apple iPhone 5s
. And with a focus on both the low end and the camera-centric high-end of the smartphone market, there could be some reason to expect the big two to become the big three.
Not that the road isn't without bumps for Windows Phone. Consider how fast Apple and some Android manufacturers quickly improved the rear-facing snappers on their latest models. And as quickly as the Windows Phone Store is ringing up downloads and sales, there still is no Instagram (although many rave about the third party replacements available for Windows Phone).
The upcoming GDR3 update is big news for fans of the platform. Coming in November, expected to debut on the
Nokia Lumia 1520
phablet, the update will allow Windows Phone to have a 1080 x 1920 FHD resolution on larger sized screens like the 6 inches rumored for the Lumia 1520. It will also allow for quad-core Qualcomm Snapdragon processors under the hood. Considering that Windows Phone was buttery smooth prior to the update, it would seem like the next few months could provide Windows Phone with a great opportunity to get closer to iOS and Android.
Microsoft has also cut the annual fee for developer registrations to $19 and has agreed with third party ad networks to bring more ads to the Windows Phone platform to help developers grab some revenue. This should start next month. Speaking of money and developers, the latter will get paid for carrier billed purchases in 30 days instead of the 120 days that was the norm.
source:
Windows
via
TNW
,
Engadget