Windows Phone Store OTA download limit may be increasing to 100MB
21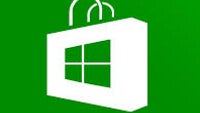 If you're downloading larger apps or games, you're more than likely going to do it while you're on Wi-Fi; but, with the expansion of LTE, that has been changing a bit. Faster cellular connections make it easier to download larger files, but most platforms have a size limit for over-the-air (OTA) downloads. It looks like Windows Phone may be increasing its limit though.
With the release of iOS 7, Apple increased its cellular download limit to
100MB
. Android doesn't exactly have a limit, but it will warn you when an app is too large and recommend you use Wi-Fi. Right now, Windows Phone sets its limit at 50MB, but that might be changing. There have been reports from a couple regions around the world saying that the limit has been raised to 100MB.
The reports have come from Brazil and other regions, but it seems like users in the U.S. and the U.K. are not yet seeing the bump. We have reached out to Microsoft for a comment, and we'll update this article if there is a response.