Windows Phone 8 nabs a $6.99 exclusive on the new Halo: Spartan Assault
29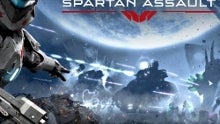 Now what's the fun in having one of the most famous and widely played gaming franchises out there, like Microsoft does with Halo, if you don't provide an exclusive mobile version of the newest edition for your own mobile OS.
That's right, Windows Phone 8 scored an exclusive on Halo: Spartan Assault, and the game will return to the computer for the first time in a long string of editions come
July
, too. Users with Windows 8 or WP8 will be able to play the new Halo, with the events' chronicles placed somewhere between Halo 3 and 4.
In line with the times, Spartan Assault will be available as a simple
app download in the Windows Store
. The game will "
dive deeper into the backstory of the Human-Covenant wars
," and you will have 25 missions to play as Commander Sarah Palmer and Spartan Davis. All the competitiveness of Halo 4 and Waypoint is here, with daily and weekly challenges, and the ability to earn experience points, signage and so forth.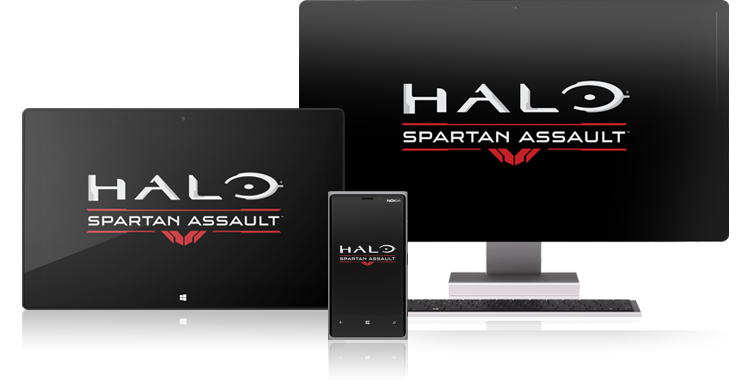 As for logistics, the game is optimized for playing with a keyboard/mouse combo, but is also
the first Halo made for touchscreen too
, where available, and will cost just $6.99 for each platform - Win 8 or Windows Phone 8. Far cry from the console prices, that's for sure.
"Halo: Spartan Assault" Brings the Award-Winning "Halo" Franchise to Windows 8 Devices this July
With best-in-class action, audio and graphics, "Halo: Spartan Assault" showcases the epic scale and action of the "Halo" universe only on Windows 8 and Windows Phone 8

With millions of franchise fans worldwide, Microsoft and 343 Industries today revealed an all-new way for gamers to experience "Halo;" this time, you can do it on Windows 8 devices.

Available this July for $6.99 ERP1 only on Windows 8 and Windows Phone 8, "Halo: Spartan Assault" is the first top-down action shooter that brings a "Halo" video game to touch-based devices. Developed by 343 Industries in conjunction with Vanguard Games, "Halo: Spartan Assault" provides an accessible, pick-up-and-play experience for fans and newcomers alike.

Set between the events of "Halo 3" and "Halo 4," "Halo: Spartan Assault" explores the first missions of the Spartan Ops program and dives deeper into the backstory of Human-Covenant wars. Play through the eyes of either Commander Sarah Palmer or Spartan Davis stationed aboard the UNSC Infinity as they fight in never-before-seen battles against Covenant forces.

With 25 unique missions featuring unrivaled action and intensity, the single-player experience allows you to compete against friends in Leaderboards or hone your skills with Weekly Challenges. Replay the missions to collect more than 40 in-game Achievements and Medals.

For fans who already have a prospering Spartan career aboard the UNSC Infinity, "Halo: Spartan Assault" lets you earn experience points (XP), all-new Achievements, and emblems for your "Halo 4" Spartan, with additional integration features available after launch.

In addition, 343 Industries has teamed up with Dark Horse Comics to create "Halo: Initiation," 2 a 3-part comic series which reveals the story of how Commander Sarah Palmer became a Spartan-IV and leads directly into the exciting missions of "Halo: Spartan Assault."

To watch the trailer and learn more about "Halo: Spartan Assault," please visit Halo Waypoint: http://www.halowaypoint.com/en-us/games/halospartanassault