Windows Phone 8 constant Wi-Fi connectivity coming to HTC 8S first
7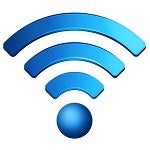 One of the "power saving" features of Windows Phone is that it turns off Wi-Fi connectivity when the device locks or goes to sleep. Given the relative low power consumption of Wi-Fi, it is a bit of a curious feature, and could pose a problem
for users who like to stream music
using any of the popular internet radio applications available.
The result is content begins to stream using the cellular data connection instead and thus chewing through pricey data plans. That has led to a fair amount of criticism by Windows Phone users.
Windows Phone 8S by HTC
. Based on image passed along to WPCentral, an HTC 8S is running a newer build of the Windows Phone 8 operating system and there we can see an option in the settings to maintain Wi-Fi connectivity if desired.
That is a positive development and will be a welcome feature to Windows Phone 8. Now, we need to wait patiently for the update to roll out to all the Windows Phone 8 devices.
source:
WPCentral