Windows Phone 8 SDK could be released September 12th at the Visual Studio 2012 launch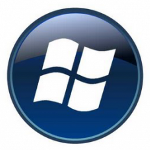 the thinking was that the Windows Phone 8 SDK would be released on September 7th
when an embargo on information about the Windows Phone sessions during Microsoft's TechEd conference in Australia, would be over. Now, the speculation has shifted to a September 12th launch of the software to
coincide with the launch of Visual Studio 2012
. With the Visual Studio team putting up postings about writing for Windows Phone 8 (using C++), the September 12th Visual Studio Virtual Launch Event would seem a propitious time to launch the SDK, which after all, is needed by developers to write for the new features of the OS.
On September 5th,
Nokia and Microsoft are expected to introduce two Nokia Lumia smartphones
that will run on Windows Phone 8, but it is not known when the phones will be actually launched. When the phones do come to market, there could be some popular apps already to run on the new OS as rumors persist that VIP developers have already
received special models of a Windows Phone 8 device
. Other developers will need to wait for the release of the SDK for Windows Phone 8 which might be just a few weeks away.
source:
WMPoweruser