Windows Phone 7 soon getting cut, copy and paste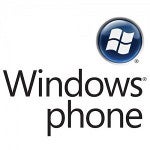 The young Windows Phone 7 operating system is maturing in front of our very eyes with word of a February 7 update that will carry with it the capabilities of cut, copy and paste.
Given that the latest and greatest mobile platform from Microsoft is only a tad bit over two months old, news of this update is impressive. Yes, many will argue that the OS should have included this functionality out of the gate if Microsoft will really be updating the WP7 devices already. However, don't forget how long it took the likes of Apple's iOS to include the feature.
Adding to the goodness is word that the update will also up the performance of all WP7 devices. Here is another little factoid that may interest you. The update is being codenamed "no donuts," or "nodo" for short. Is that a shot at Android? Quite possibly, but who knows.
Microsoft has made it clear that they mean business with Windows Phone 7. This update will hit phones right around the time the OS turns three months of age. Tell us what you think in the comments below.
source:
Electricpig