Windows Phone 7 skips gyroscope and compass support for now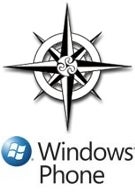 It has been confirmed by BrandonWatson, Microsoft's director for development experience, that theWindows Phone 7 SDK does not come with the Compass API and it willprobably not have it at launch either. The same situation goes withthe gyroscope support on the new mobile OS.
Brandon talked for Channel9 on theissue, but clarified that accelerometer support is there now, andMicrosoft will also add options to use pivot and panoramiccapabilities for developers by the end of the summer. Meanwhile they are allowed to utilize some open source solutions fortheir applications requiring spatial orientation, but are advised toswitch to the official APIs, once released, to provide uniformexperience throughout the platform.
source:
Windows phone