Windows Phone 7 developers can start submitting their Mango apps in August
1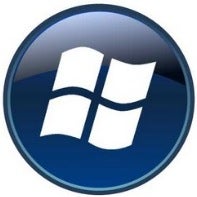 In a blog post that was published just recently, Microsoft shed some light on the improvements that it has made to their App Hub portal – the place where software developers submit their Windows Phone apps for approval. The changes are meant to provide those who build Windows Phone software with more flexibility when designing their projects and to make it easier for them to make the most out of Mango's new features.
However, one of the more important announcements that we were told is that
developers will be allowed to start submitting their Mango apps in about a month's time
. That leads us to believe that the update is right on track and should be pretty close to its final software version by that time. Nevertheless, it will be quite unlikely for Mango to start rolling out nationwide earlier than September even though the first smartphones to ship with it out of the box should hit the market at some point in the end of August.
It has also been said that there has been a significant amount of new developers joining the Windows Phone team recently, which brings high hopes for the future of the platform and the variety of software available on it. The Windows Marketplace stands at above 25,000 apps right now with an additional 100 being added every day. The reason for that is probably not only the upcoming release of Mango, but also the signed and sealed partnership between Microsoft and Nokia. If the Windows Phone platform keeps on drawing more and more of the developers' attention as it is doing now, it would not be surprising if the Windows Marketplace surpasses the 40,000 mark by the time when the
Nokia Sea Ray
hits the shelves.
source:
The Windows Blog