Windows 10 to run Android apps? Report suggests an announcement will be made as soon as today
35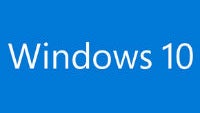 According to tech author Paul Thurrott,
today's kickoff of the BUILD conference
will include a very interesting announcement from the Redmond gang. The word is that Microsoft will announce that phones, tablets and PCs running Windows 10 will be able to run Android apps. Of course, this wouldn't be the first platform to use Android flavored apps as a lure to attract phone buyers. BlackBerry 10 handsets allow users to install Android apps. The latest build of the BlackBerry 10 OS (10.3.1) comes with the Amazon Appstore pre-installed. The latter contains apps developed for the Android OS.
Both Microsoft and BlackBerry are allowing Android apps to run on their respective platforms in order to attract phone buyers who are drawn to the larger selection of apps written for Google's open source OS. Many popular apps do not have versions for Windows Phone and BlackBerry. Some developers have said that they would not be able to recoup the cost of writing BlackBerry and Windows Phone versions of their apps.
At this point, it isn't clear whether Microsoft would build its own store containing Android apps, or rely on a third party store like BlackBerry does. Either way, Thurrott says that allowing Android apps to run on Windows Phone would be a "slap in the face" to developers who have spent years writing apps for Microsoft's mobile OS.
Remember that this is just speculation and a trip to your spice rack for a grain of salt would be appropriate for this report.
source:
Thurrott
via
BGR