Like the Windows 10 calculator? You can now add it to your Android handset or iPhone
6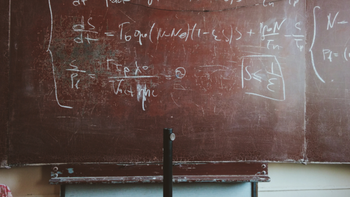 What can be more unsexy than a calculator app? Yet, it does serve a purpose. Then again, so does cardboard. If you're not happy with the calculator on your phone, you can always go into the App Store or Google Play Store to find a third-party one. But there are so many choices, it might be hard to find one that you like. If you happen to enjoy using the calculator on your Windows 10 PC, you can install it on your Android handset or iPhone right now.
It seems that Microsoft open sourced the Windows 10 calculator app and
Uno Platform announced today
(via
MSPoweruser
) that it has ported it over to iOS, Android and the web. The app is still a work in progress, but Android users can install it today
directly from the Google Play Store
under the name Uno Calculator. You will see a warning telling you that the app is still in development and may not be stable. Those with an iPhone will find the Uno Calculator in TestFlight, where beta apps for the platform reside. After installing TestFlight on your iPhone, you should be able to find the link to download the Uno Calculator app.
The Uno Calculator looks and functions exactly like the Windows 10 app. You can go into the menu page (tap on the hamburger menu found in the upper left of the screen) and turn the app into a Scientific calculator, or one for programmers. And a helpful tool computes the number of days between two dates. You can also convert currencies with a button available to make sure that the feature is using current exchange rates. The app will also convert volume, length, weight and mass, temperature, energy, area, speed, time, power, data, and pressure. And yes, you can view past calculations using the "History" feature.

The Uno Calculator is free, although the developers would like to hear your feedback.