Winamp to go dark on December 20th
13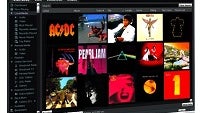 If you have not thought about Winamp much (or at all) recently, you are not alone. The last time we wrote about the media player
was back in 2011
, when the company launched a player for Android devices.
Since then, not much else has happened. Winamp has been found itself in the shadow of other media players like iTunes, internet radio applications, streaming music apps, even Zune. What happened to what was the "go-to" app for those that wanted to stream music on their computers just 10 or 12 years ago?
Some would tell you the slow death began once Winamp was acquired by AOL in 1999. Outward appearances would show stunted support, save for the development for Android, in the wake of the fall of Napster. Support for the Android compatible player has been ongoing, with updates as recent as last month.
While support from AOL was more than a mere token, the culture of Winamp and Nullsoft has never truly been compatible with what has become a corporate culture at AOL. Winamp was developed by Justin Frankel and Dmitry Boldyrev in 1997. The two are free thinkers and Frankel was dubbed by Rolling Stone magazine as the "world's most dangerous geek."
Winamp still has a user base of millions of people around the world, and it is estimated that AOL still generates upwards of $6 million per year from the product. The application will no longer be available for download after December 20th, though those who have it will be able to continue using Winamp after the lights go out.
If you want to get a copy of Winamp before it goes the way of the Dodo, click the source link.
source:
Winamp
via
MSN Money