Will we see a Sprint or T-Mobile iPad tomorrow?
27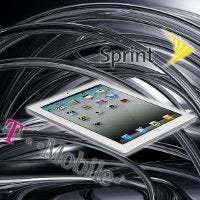 Many people are eagerly waiting for tomorrow's festivities to commence, but for some in the
Sprint
and
T-Mobile
camps, they're probably wondering if the next-generation iPad will be coming to them. So far,
AT&T and Verizon have been under the care of Apple
with the iPad 2, and it's more than likely they'll still be there for this upcoming one. Taking into account that the competition has been fierce from all sides, particularly from the Android camp, it would undoubtedly benefit Apple in the long run by bringing its next-generation iPad to
all four major domestic carriers
.
As we've seen with the unveiling of the iPhone 4S not too long ago,
Sprint managed to somehow land a deal
with Apple to start selling its beloved smartphones, so it begs the question if they'll be graced with the next iPad's presence as well. Obviously, not everyone is out to pick up a cellular connected iPad, but there are always people that prefer an always-connected one to beat the hassle of finding a hotspot of some kind. Needless to say, there is some opportunity for Apple to bring the iPad to Sprint – especially when the Now Network currently commands the third spot and a sizable customer base. Peeking at Sprint's currently existing tablet offerings, they do offer quite a few Android-based tablets, but the most respectable ones are simply Wi-Fi only enabled ones – such as the Samsung Galaxy Tab 10.1 and Motorola XOOM. Brining the next iPad would no doubt ensure success for Apple, as they can potentially steal away some customers.
On the flip side however, there's T-Mobile, which is still in a lonely position as being the number four domestic carrier. Despite the collapse of the AT&T merger, the carrier is continuing to make strides on its own. Looking at T-Mobile's existing tablets, the only ones up for purchase right now are the Samsung Galaxy Tab 10.1, T-Mobile SpringBoard, and the Samsung Galaxy
Tab 7
.0 Plus – all of which are cellular enabled. Of course, there are people out there that have been able to use AT&T's version of the iPad with T-Mobile's service, though, they're mainly limited to
EDGE speeds
. Sure, it gets the job done, but it's not pretty having to wait an extended time for something to load up. And again, it's yet another ripe opportunity for Apple to jump on and take advantage of the minimal competition they would face.
Well folks, it would indeed be fantastic to see the
iPad 3/HD
coming to all four major wireless carriers, but that would require the iPad to work on various connections. With the iPad 2, we know there are two versions, one with HSPA for AT&T, while the other one sports EV-DO Rev.A connectivity for Verizon. Just for fun, if we were to actually see the next iPad for all four players, it also begs the question if we'll see a "4G" one. Thankfully, we don't need to wait much longer to find out the truth, but we bet that Sprint and T-Mobile customers are surely more curious about it all.