Will the outcome of the Apple vs Samsung case stifle or help innovation?
63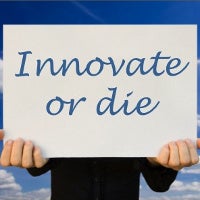 The Apple versus Samsung legal battle now has a definite winner. After months of endless discussions and polarizing opinions, it has brought a kind of a legal drama the mobile industry has never had.
The jury has decided that Samsung infringes on virtually all Apple patents, and Samsung could be forced to pay $1.05 billion. If Northern District Court of California Judge Lucy Koh agrees that Samsung has infringed willfully on the patents, that sum could triple.
But as much as those scary billions of dollars are thrown around, the big question remains what will this mean for other Android phone makers and the ecosystem as a whole. Jury foreman Velvin Hogan was very explicit saying that the jury isn't defending the right of a company to patent black rectangles as Samsung claims, but rather saw an
issue with the particular Samsung designs
. Google has also come up with a statement that should calm everyone down, saying that the verdict affects Samsung, but not the Android ecosystem as a whole.
Still, we can't help but ask ourselves every time we see a rectangular handset: is it Apple-proof? We're sure we're not alone in feeling this new fear. After the ruling, Apple has a precedent at hand and it could use it as a weapon (be it a real weapon, or an imaginary fear mongering threat) in Steve Jobs' notorious
"thermonuclear"
war on Android.
What really matters however is innovation, and that's what we want to ask your opinion on today. Will the jury's staggering decision stifle or actually help innovation? One side argues that the ruling will stifle innovation by stripping Android of common sense gestures like the bounce back and multitouch ones, and paints Apple as a big scary corporation with tons of lawyers ready to attack. The other says the opposite - this decision will finally force companies to design something on their own, not just steal ideas. What's your take on the issue? We're looking forward to your arguments in the comments below.