Moto X may offer fabric, wood, and ceramic backplate options
21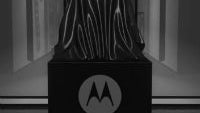 The potential customization options for the Motorola Moto X are starting to grow again as rumors take over. We all know that when there is too much time between releases of actual information, rumors start to get more and more absurd, so we're not too sure how much stock to put into this one. But, it may be that the Moto X will offer various materials for the backplate, including wood, fabric, and ceramic.
We have been reporting for a while now that there would be a
large selection of colors
available for the Moto X, and recent reports on the customization options have confirmed our earlier reports while also adding in the possibility of
laser engraving options
for the backplate. Now,
Android and Me
founder Taylor Wimberly is claiming that while plastic is the default option for the backplate, there will be other choices.
According to Wimberly, wooden backplates will also be available when the device launches, which Wimberly says will be August 23rd.
After the launch, other options for metals, ceramics, and fabrics will also supposedly become available
. Wimberly also says that AT&T will be getting some sort of exclusive regarding the device, but he doesn't know what that is.
While various materials would certainly add to the customization options, we're still in the camp of believe-it-when-we-see-it on this one. That said, a fleece backplate for the winter might not be so bad.