Will iPhone 6 cases fit the thicker iPhone 6s?
8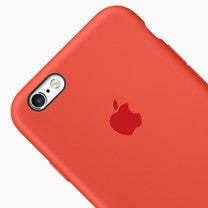 Having a smartphone as popular as Apple's iPhone has its benefits. One of them is that the selection of accessories designed specifically for your device is plentiful – there are tons of speakers, docks, spare cables, and, of course, protective cases to pick from. And now that the
iPhone 6s
and
iPhone 6s Plus
are official, millions of new cases are expected to fly off the shelves. Those upgrading from an
iPhone 6
to an
iPhone 6s
, however, won't be needing a new case. They can simply take their old iPhone's case and slap it onto their new phone. Or can they?
You see, giving a definite answer to this question is trickier than it seems. On one hand, we have the iPhone 6s and the
iPhone 6s Plus
, which are thicker, wider, and taller than their predecessors. The difference is minute, and seeing it in the size comparison images below is impossible, but it is definitely there, as the figures below each image indicate.
On the other hand, the difference in size between the new and the old iPhone models might be too small to matter. The biggest increase is in thickness – both the iPhone 6s and the iPhone 6s Plus are a hundredth of an inch thicker (that's about 0.2 mm) than their predecessors. And that's a very tiny, almost negligible difference. In fact, Apple's official leather and silicone cases are listed as compatible with both this and last year's iPhone variants. That's great news!
Still, there are hundreds of different iPhone cases on the market, all with their unique proportions and materials. Some of the ones designed for the iPhone 6 could be way too tight to fit the iPhone 6s or might not wrap around it as snugly as they should. That's one thing you should keep in mind if you intend on fitting your iPhone 6s or iPhone 6s Plus inside a case when you get it.