Will Xiaomi offer two Mi Pads on March 12th instead of the Redmi 2?
25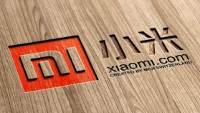 The other day, we told you that
Xiaomi was going to hold a flash sale via Flipkart in India
for one of its devices. The company ran a word search puzzle as a contest and some of the words discovered,
Snapdragon
,
Expandable
,
Matte
and
Wide-angle,
pointed to the
Xiaomi Redmi 2
as the device being put up for sale instead of a tablet like the
Xiaomi MiPad
.
However, someone else working on the puzzle was able to come up with a number of words in just five minutes. These words include
Keplar
,
NVIDIA
,
Tegra
,
Matte
,
Movies
,
Quick Charge
,
Wide Angle
,
Snapdragon
,
LTE
,
HD
,
Dual SIM
,
Lighter OS
,
Android
,
More
,
Books
,
Cortex
,
Expandable
, and
New
.
As you can see, some of the words like NVIDIA, Tegra and Kepler have to do with the NVIDIA Tegra K1 SoC found on the
Xiaomi MiPad
. Another big clue is a note to winners of the word search contest who are told that they will receive a priority pass allowing them to buy a "
All-New Mi Product
." So are we now looking at two tablets being offered by Xiaomi on March 12th? One would be the Tegra K1 powered MiPad and the oher would be a new Xiaomi tablet.
Talk of a new Xiaomi tablet would dovetail with a
rumor that spread last December relating to a smooth-running 9.2-inch tablet from Xiaomi
, powered by a quad-core Snapdragon 410 processor (
Snapdragon
is one of the contest words). The
Lighter OS
in the puzzle could be referring to this tablet's smooth operations.
The cat should be let out of the bag by this coming Thursday when the flash sale is supposed to take place. It does seem from this new evidence that we will see a pair of Xiaomi tablets, one of them new, up for sale in India on March 12th. Stay tuned.
Thanks for the tip!
source:
Whatsontech